The Effects of Food and Homeopathic Remedies in Improving Fibromyalgia Symptoms:
Fibromyalgia syndrome is a serious disease of our times. Recovery from this condition is slim and the patient often feels they must resign themselves to a life of pain and struggle. FM affects a large segment of the population and is treated with a myriad of pharmacological medications and holistic treatments. The holistic approach is regarded as unaffordable to many FM patients—many view their condition as chronic condition and are unable to work (or have to fight for disability claims).
Alleviating Fibromyalgia Symptoms
We undertook research that followed patients over six months to analyze how a homeopathic diet and remedies affected fibromyalgia symptoms. We were extremely pleased that the findings of our research showed that spending very little (approximately $10 per month) on homeopathic tissue salts and boosting nutrition with clean healthy food can act as a catalyst to help bring about healing in fibromyalgia patients.
Fibromyalgia is a chronic pain syndrome, the result of environmental stressors on the body.
Fibromyalgia causes body turmoil leading to disturbances of immune, endocrine, digestive, and sensory nervous systems.
It also affects the sleep cycle.
The Fibromyalgia Study
Participating in the study were 12 subjects diagnosed with fibromyalgia by a medical doctor. We started with 25 participants; however, some were not able to continue for various reasons/ primarily compliance with the food protocol. Physical and emotional factors or unbalances were explored with investigational tools at the start of the study.  Past traumatic events and stress factors were taken into consideration.
Clean Food Protocols
In the first month, an anti-inflammatory diet was prescribed. At the third month, three homeopathic tissue salts were introduced—natrum phosphoricum, natrum sulphoricum, and silicea.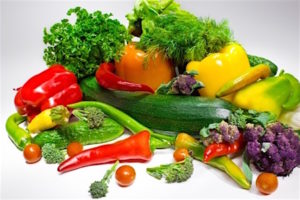 A personalized food protocol was created for all subjects to address the main aggravating factors in fibromyalgia: inflammation, body (tissue) toxicity, oxidative factors, and stress.  The nutritional approach involved the elimination of all processed foods, dairy, saturated fats, red meat, gluten, alcohol, and sugar.
Consultation sessions (one session per month) were planned for each subject for a period of six months, from January to June. On these sessions, progress and improvement were discussed as well as various health parameters monitored.
We used various investigative methods: composition scale measuring weight, body fat, healthy water levels, visceral fat, muscle mass, and bone mass; blood pressure monitoring of diastole, systole, and pulse; urine analysis of pH  levels and nitrate levels. 
Fibromyalgia Study Results
The study showed an overall improvement in all of the starting parameters:
Decreased pain. Eliminating the inflammatory factors from food, eliminating all food allergens, and lowering the overall toxicity of the body produced a decrease in the pain level experienced by all patients.
Weight loss. All participants lost on average between 10 and 20 lbs during the study.
The pH level increased to up to 7.0 due to adjusted nutrition with more vegetables and fruit and the elimination of most acidic foods.
More energy. From a well-balanced and clean diet, lower inflammation and toxicity and an increase in energy levels and stamina were observed.
Better sleep. Addressing body stress by reducing toxicity and inflammation as well as reducing the emotional charge is expected to induce more relaxation and better sleep patterns.
Better digestion. By eliminating food stressors and food allergens from the diet, an improved digestion, better nutrient absorption, and lower body toxicity showed beneficial results. Improvement in fibromyalgia symptoms was experienced.
An overall well-eingimprovement was experienced, beside symptoms relief, by this combination of nutritional, homeopathic, and alternative therapies.
All clients experienced Increased Mobility.
All participants began with presence of nitrites in urine and this remained consistent throughout the six months in all patients.
CONCLUSIONS
During periods of stress, poor diet, illness, and during pregnancy the balance of tissue salts in the body may change resulting in "deficiencies." With the application of the correct amounts of homeopathic tissue salts, the body can heal and restore the balance. This research showed that this natural protocol seemed to have a measurable impact and result in improvements (self-reported) on the test group of individuals suffering fibromyalgia symptoms.
More more on this research, webinars, workshops, or a wellness program, please contact Alex Gellman.