My name is Alexandra Gellman, and here is a brief biography.
I was born in Mexico but immigrated with my family to Canada at an early age. My ancestry is the foundation of my life; my mother's father came from a long line of prominent Yaqui Indians from the northern state of Sonora Mexico, and they were renowned for their shamanistic abilities. After a busy career in sales and association management for leading international hotel chains, I followed my passion for health and wellness.
In 1996 I started my own practice, Guru and Associates Wellness Inc., offering holistic programs with a focus on nutrition, homeopathy, stress management, and healing emotional concerns and disappointments. My aim is to inspire passion within individuals, families, and groups to embrace preventative health to improve quality of life. To achieve this, I offer counseling, wellness workshops/webinars, and one-on-one coaching or group programs to help individuals achieve healthier habits and profound positive change with a natural approach to wellness and simple steps.
I am dedicated to life-long learning and have a Ph.D in Integrative Medicine and am a Diabetic Educator. I utilize psychological personality assessment tools such as the Myers Briggs Type Indicator, the Enneagram, and emotional iridology to help reveal, in depth, the unique motivations of each individual for personal consultations and action plans.
"Homeopathy cures a larger percentage of cases than any other form of treatment and is beyond doubt safer and more economical."

Mahatma Gandhi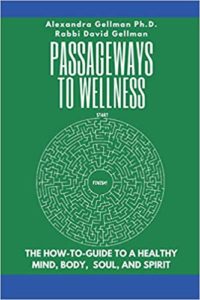 I created The Stress Age Questionnaire, which has been featured in the Wall Street Journal as the only one of its type that brought into the equation the role of stress, loss, and environmental toxins. This tool is available and can be offered to individuals, teams, and groups.
In 2014 I completed the Cancer Prevention Program at the Edison Institute of Nutrition with the designation Certified Cancer Prevention Coach. I have taken this to the workplace to help overcome this horrid condition.
I have often been asked to share my expertise by print publications and am always happy to offer guidance and tips. I have appeared extensively on TV and radio media, and presented as a keynote speaker at numerous corporate and health conventions.
I will be very pleased to help you on your quest for wellness and self-actualization to be the best you can be… physically, mentally, and spiritually. Please let me know if you're interested in more information about individual counselling or sessions (in-person and online), workshops, or group/company programs when these are once again possible. I'm happy to help! Alex
Note: Please contact me for an appointment or if you have questions. Click on "New Patients" in the masthead to access and download the New Patient Information Form. Thank you.
And don't forget to subscribe to my newsletter "Wellness News" for regular updates, wellness and health tips in your inbox twice a month.