IN-PERSON AND REMOTE APPOINTMENTS—
With Guru and Associates, Alex starts with the basics and an understanding of your personality and history to determine your needs and the best solution.
Life story affects our health in every way, and this is explored in relevant detail as you work through discovery and in determining treatment.
Iridology and other analysis systems are essential to help establish your susceptibilities and inclinations. These provide the basics to outline programs and specific suggestions on areas from nutrition to obtaining quality sleep to the best spend for your spare time to benefit health, functional wellness, reaching your goals, happiness, and longevity.
To reserve your in-person appointment in Toronto/GTA at the medical clinic or at the newly-opened location in Wolfville, NS  (or set up a remote online session), please get in touch.
Click to view a recent issue of Wellness News

INITIAL PATIENT ASSESSMENT—
Most patients get started with an initial physical and emotional iridology assessment to help determine the basics of their health and wellness status. Physical and Emotional Iridology is a quick, accurate, non-invasive, safe, and painless health analysis system that examines the iris (the colored part of the eye). We can do this in-person and remotely.

A careful survey of the different markings and pigments will reflect hereditary tendencies, genetic strengths, and weaknesses. Iridology helps to pinpoint systems/organs under stress and health concerns. It will help determine a nutrition/diet program, lifestyle or behavioral and exercise strategy, and creative outlets that will suit your personality and well-being and be good for you inside and out. The goal is to heal your mind, body, and spirit and develop a strategic plan to resolve wellness concerns and prevent future health issues.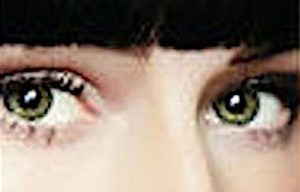 MAKE AN APPOINTMENT—
Please contact wellness and life coach Alex Gellman, Ph.D., DHM, RNCP, to learn how to boost your health, wellness, and cognitive capabilities naturally with integrative medicine, homeopathy,  iridology, and nutrition/lifestyle change. Special prices for students/seniors. alex@alexgellman.com
In-person appointments are available in Toronto/GTA at the medical clinic on Lawrence Ave. West or at the newly-opened location in Wolfville, NS.  (Remote online sessions are also welcomed and available).
Please email to contact Alex for more information or to make an appointment.
Note—some services, i.e., nutritional/health counseling, may be covered by your insurance. Please ask.