Are you happy with how you communicate? Too afraid to speak up sometimes, or conversely, find yourself shouting loud to be heard and recognized? Can you engage others when expressing your ideas, or do you receive blank stares and mumbled responses?
I recently had a patient who complained of chronic sore throat that made her hoarse and uncomfortable. We determined after months of work, that she was channeling energy into repressing memories of abuse and not acknowledging fears and losses and this contributed to having her voice literally suppressed. By being honest and dealing with her issues her voice was freed and she was able to pursue her interest in singing and joined a choir.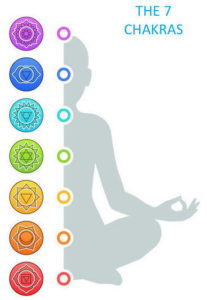 Singing – an ideal therapy for the throat chakra, whether it's done just for yourself in the shower or with an organized choir or band. Go for it. And try to be honest – it can be therapeutic, and here's an amusing account of radical honesty.
Another easy throat remedy is the Back flower remedy: Holly. Take 7 drops for 7 days. Allow yourself to feel the real pain and acknowledge its source because that is what leads to the anger and frustration that disrupts your voice. And here's a short quiz to rate your communication skills.